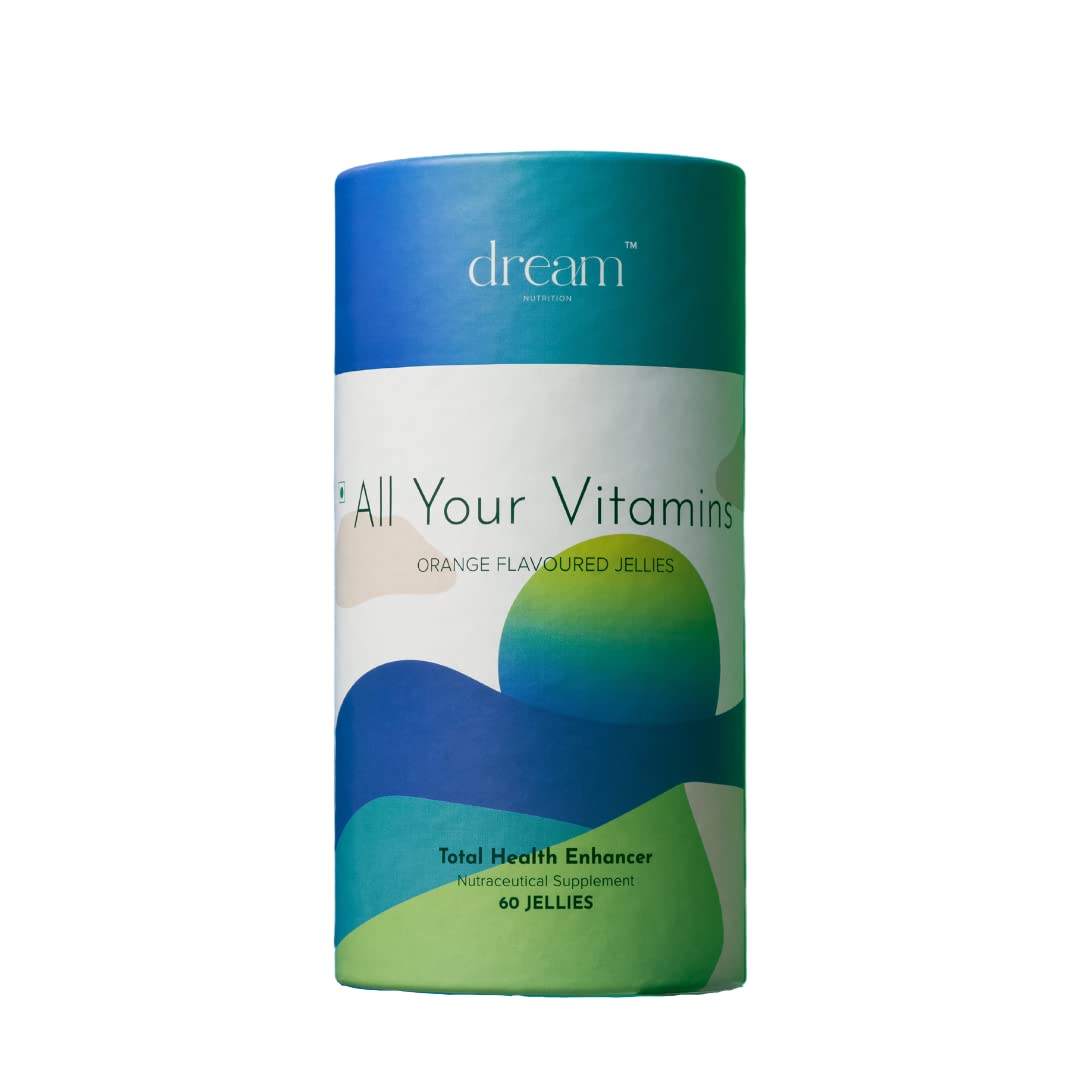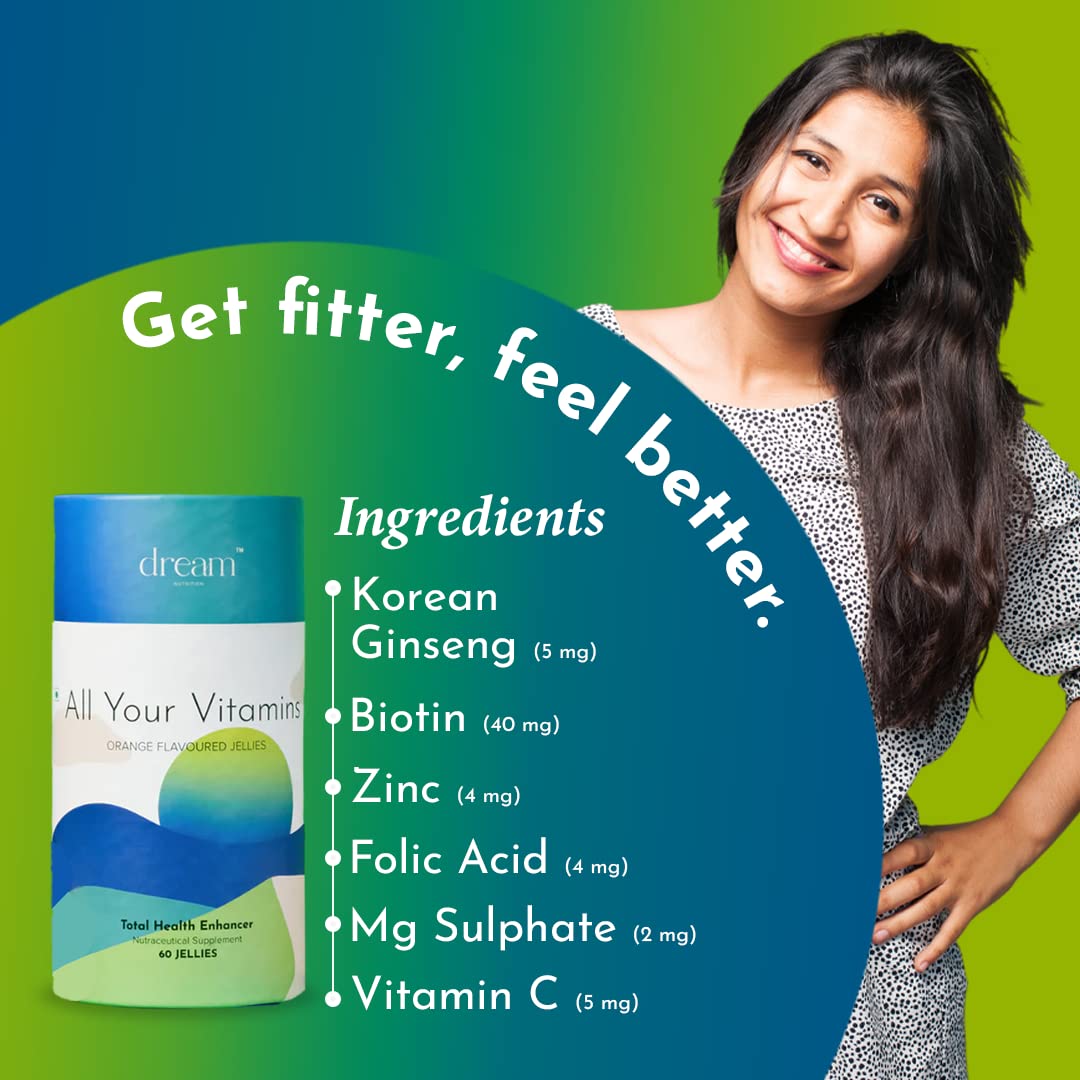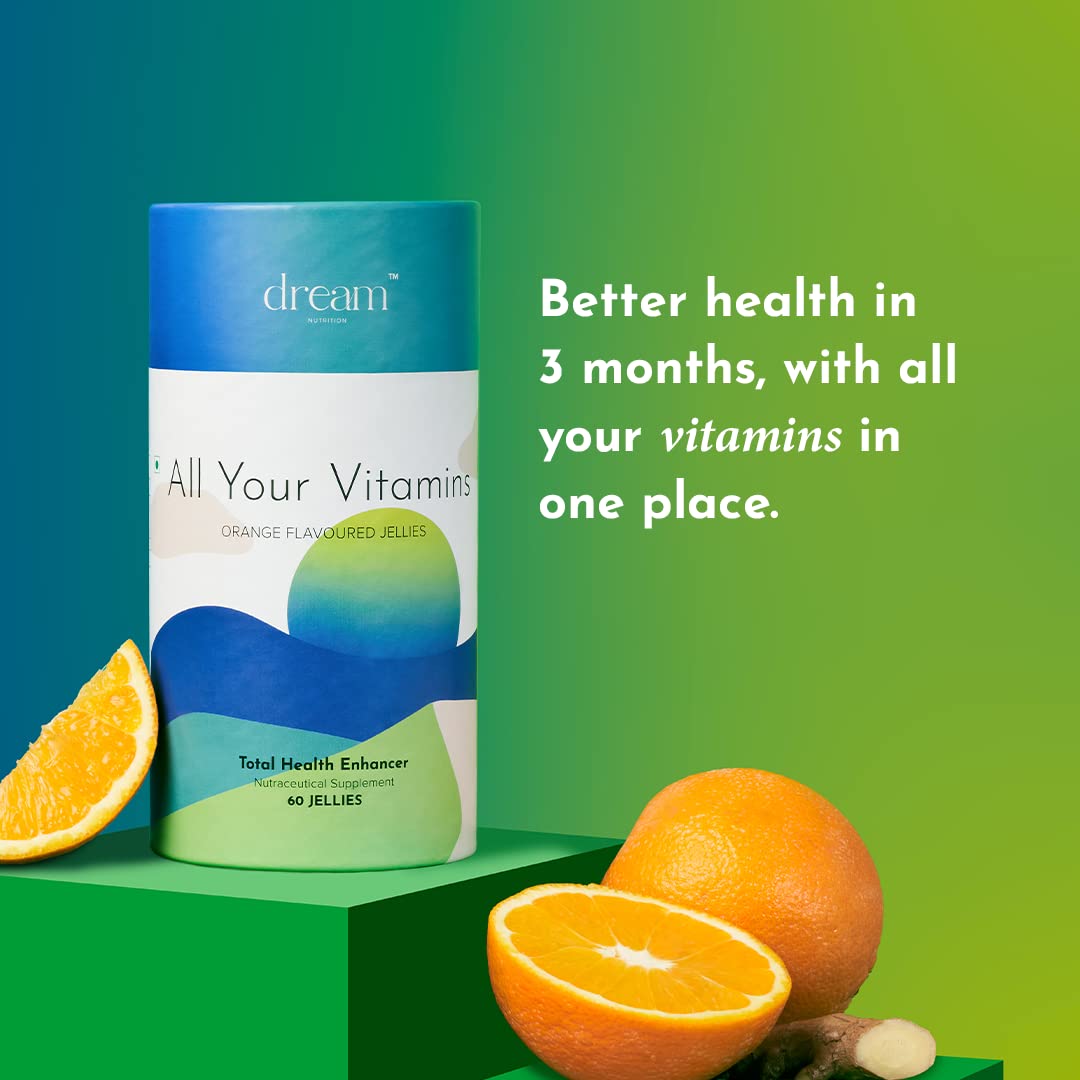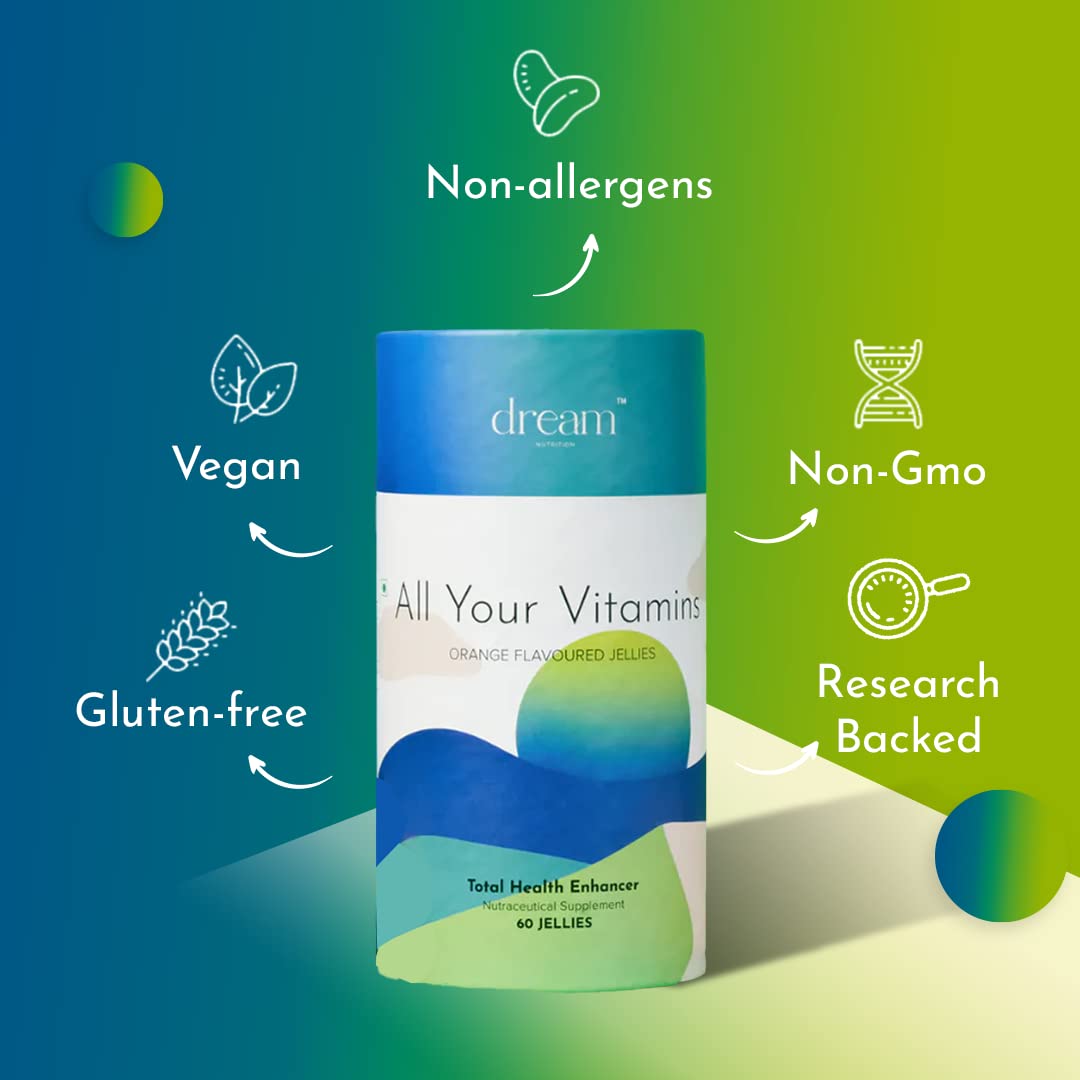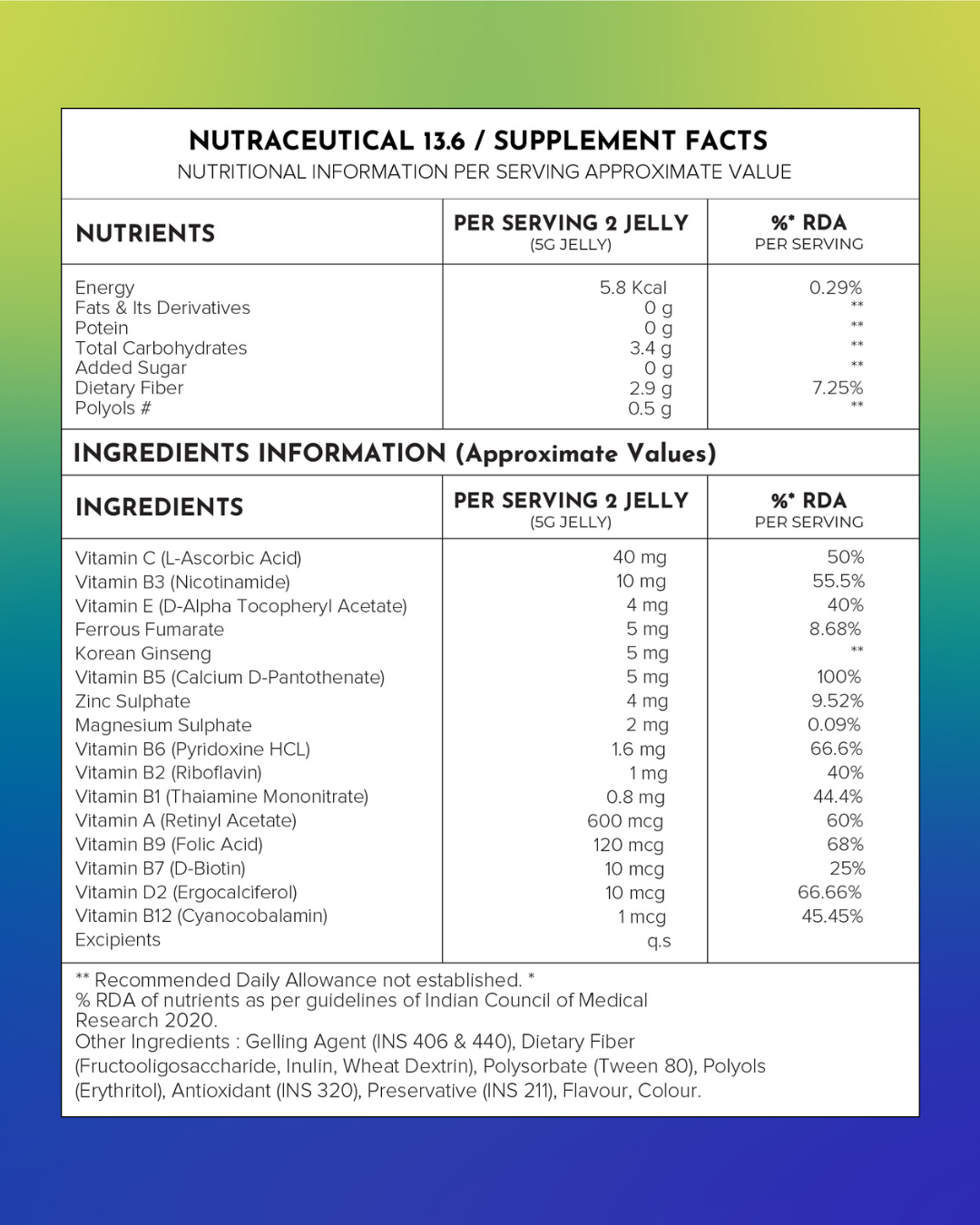 Multivitamin Chewables
Korean Ginseng Adaptogenic Jellies
Rs. 399.00
Regular price
Rs. 999.00
Subscription • Save
Orange Flavoured
Chewable jellies that help you strengthen and maintain your foundational health with consistent use over a period of three months.
Boost your daily health routine with 'All Your Vitamins' - the ultimate multivitamin jelly. Made with rare and scientifically-sourced ingredients, including Korean Ginseng, Biotin, Magnesium, and Zinc, this jelly is clinically-tested and approved by leading nutritionists. With a suggested daily dosage of just two jellies, feel the difference in your health and wellness in just 90 days!
Use by May 2024 (Expiry Date)
Price is MRP - Inclusive of all taxes
Korean Ginseng Adaptogenic Jellies
Rs. 399.00
Regular price
Rs. 999.00
Restore And Enhance Your Well-Being
Korean Ginseng is a rare root with powerful adaptogenic properties
Increased Energy
Korean Ginseng stimulates physical and mental activity in people who feel weak and tired.
Sharper Cognitive Function
Ginseng is reserached to improve thinking processes and cognition by impacting the frontal lobe function on the brain.
Strong Anti-Inflammatory Effects
The active components of Korean Ginseng target pathways in the immune system that reduce inflammation.
Our Unique Ingredient Mix
Korean Ginseng
Powers up the immune system
5 mg
Biotin
Prevents inflammation &
immunolgical disorders
40 mg
Zinc
Helps nervous, reproductive
& immune systems
4 mg
Folic Acid
Essential for important functions
in the body
5 mg
Mg Sulphate
Produces energy, supports muscles
& improves nerve functions
2 mg
Vitamin C
Elevates Metabolism &
prevents common cold
5 mg
Zero Side Effects. Guaranteed.
Balanced Formulation
Created with scientifically-derived proportions of each ingredient, our jellies make sure you get the exact amount of nutrients your body needs.
Less Is More
We principally use lesser quantities in our formulation to enable the body to fully absorb the impact of all our nutritional ingredients.
Consistent Impact
Dream jellies improve your overall health, with compounding results, by providing essential nutrients when consumed regularly.
Evidence-Based Nutrition Only
This product's formulation is backed by significant research bodies around the world.
Korean Functional Foods
Boo-Yong Lee
Frequently Asked Questions
How Often Do I Need To Have This?
You should have two jellies per day to see best results.
How Long Before I See Results?
We believe that you should see the impact within 3 months.
Can I Have This With Other Dream Nutrition Products?
Feel free to pair this with one or multiple Dream Nutrition products!
Reviews